Through the looking glass
An exhibition showing light and video art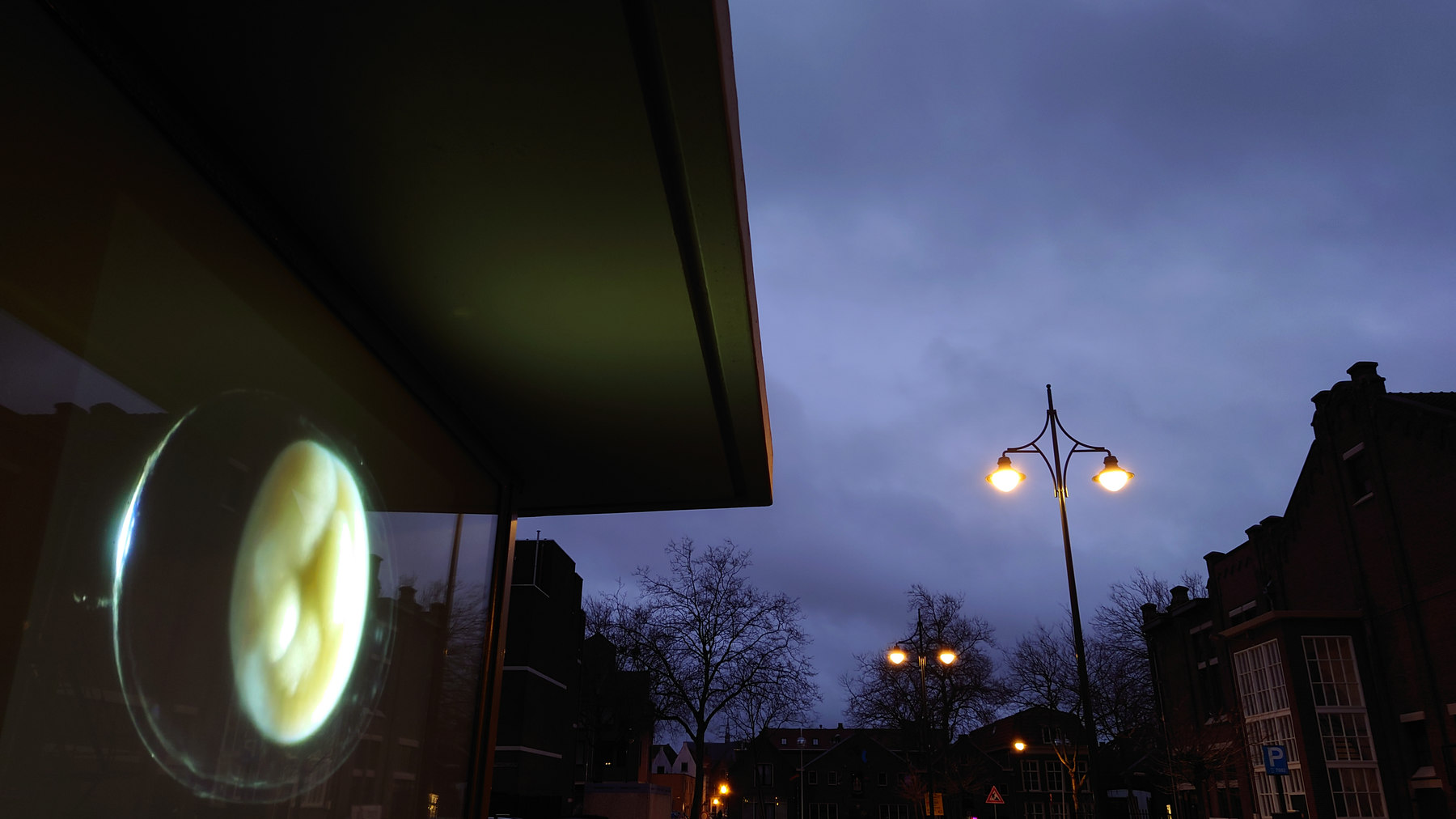 Jan van IJken: 'Becoming' at Portiersloge venue Ambachtsplein
09/ Through the looking glass is an exhibition in the dark hours from December 27 2021 to February 27 2022, while still following COVID restrictions. Works shine outdoors, every day from dusk to 11pm. This exhibition is for everyone to be seen while walking or cycling in Singelpark Leiden, Through the looking glass.

We will open the gate of the Papegaaisbolwerk on every Thursday, Friday and Saturday from 8 -10 pm. On those times, the screening of the outside interactive mural 'Mirror House' by Jos Agasi also takes place.

Artists: Jos Agasi, Jan van IJken, Mathias Krissmer, Inge Reisberman, Eefje Vaghi, Karin Rianne Westendorp, Wright & van 't Hoog.
Area: Energiepark
Venues: Papegaaisbolwerk 18 and 20, Portiersloge Ambachtsplein, De Sleutels Langegracht, Maresingel, all Leiden, the Netherlands.

Period: 27 December 2021 - 27 February 2022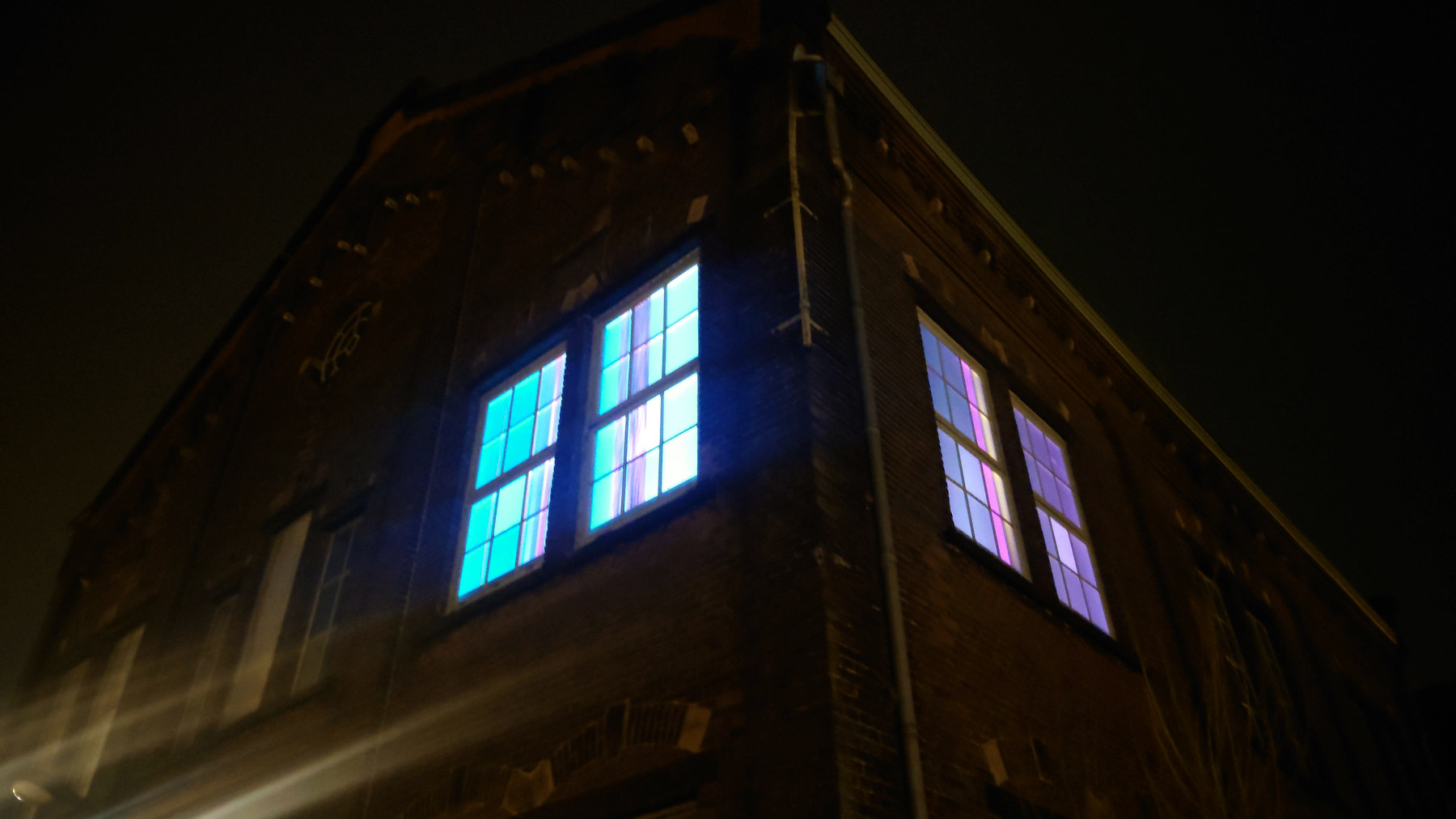 Wright & Van 't Hoog: 'Son et Lumiere, Zip 1-2' at Papegaaisbolwerk
© Copyright EST art foundation