Kyiv Assemblage No.7 - Solidarity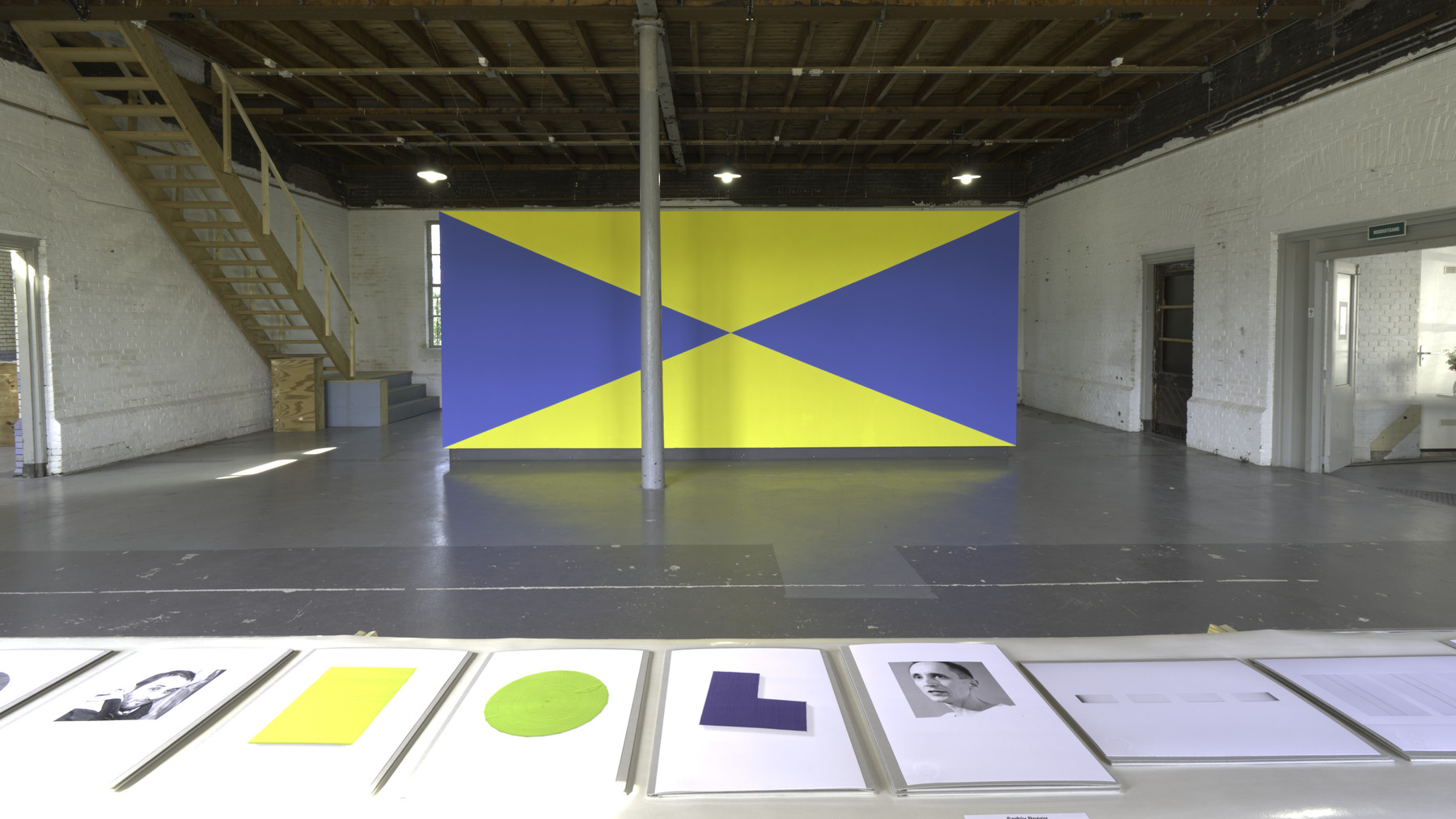 KNO group, prints on A3 with drystamp, wall work by Olivier Mosset, emulsion on wall, 250 x 610 cm
10/ The Kyiv Assemblage No.7, Solidarity Beyond Borders
The Assemblage is a collective exhibition of twenty artists presented at the EST Art foundation in Leiden.
The EST is proud to hold this fundraising exhibition in conjunction with our international partners Három Hét Galéria (HU), the T.E.K.S.A.S (DK), the Saturation Point (UK) and the West Projects (AUS).
The tragic events in Ukraine urged us to act upon this matter. We hope to shine a light on our Ukrainian partner group, the Kiyv Non-Objective (KNO) as we believe in the magnitude of the art beyond borders. It is amidst such tragedies that we need the arts and the artists the most, and our goal is to craft a new platform for the individuals to be seen. We believe not only does art endure hardships, but it reunites and constructs new paths.
The initial idea of the Assemblage series comes from an early exhibition in 2008 held in the Netherlands. Based on a mutual passion and trust between the artists, despite their geographical differences, the exhibition got extended to Sydney soon after, to Amsterdam in 2017, and Athens in 2018.
Due to the current state of Ukraine, of course, no works of art or individuals could cross borders, however, their message and admirable resilience have reached many across the globe. For the purpose of this exhibition, we decided to auction the works, including the printed versions of the KNO group, and donate the raised funds to the KNO members and/or the UNHCR.
As the word itself resonates, our vision is to assemble unity and adhere to peace through the diversity of ideas. The aim of the venue is to stand next to our friends in Kyiv, as our art stays next to each on the walls of the EST.
Based on the KNO's inaugural exhibition (0/1) held in September 2017 at the Mystekski Arsenale, in this exhibition, we merge the KNO'S works with Billy Gruner's social Assemblage series. We started out with 18 artists, we have ended up with 19 artists all together.
Along with The KNO groups including Tibery Szilvashi, Badri Gubianuri (UA), Elena Dombrovska (UA), Miroslav Vaida (UA), Serhiy Popov (UA), the EST is proud to exhibit the works of artists Linda Arts (NL), Richard van der Aa (FR), Iemke van Dijk (NL), Kevin Finklea (US), Daniel Göttin (CH), Billy Gruner (AU), Peter Holm (DK), Henriëtte van 't Hoog (NL), Sarah Keighery (AU), Olivier Mosset (US), Sjef Oltheten (NL), Mary Schiliro (US), Jan maarten Voskuil (NL), Werner Windisch (DE) and Guido Winkler (NL).
10/ Kyiv Assemblage No.7 - Solidarity

From May 12 to May 22
Opening May 12, 8 PM
Diner May 21, 6 PM
Closing May 22, 5 PM

Venue: Papegaaisbolwerk 20
Open on Fri - Sun 1 - 5 pm (CET) and after appointment

Special thanks to Andrea Bodis, Daniel Göttin, Billy Gruner and Olivier Mosset.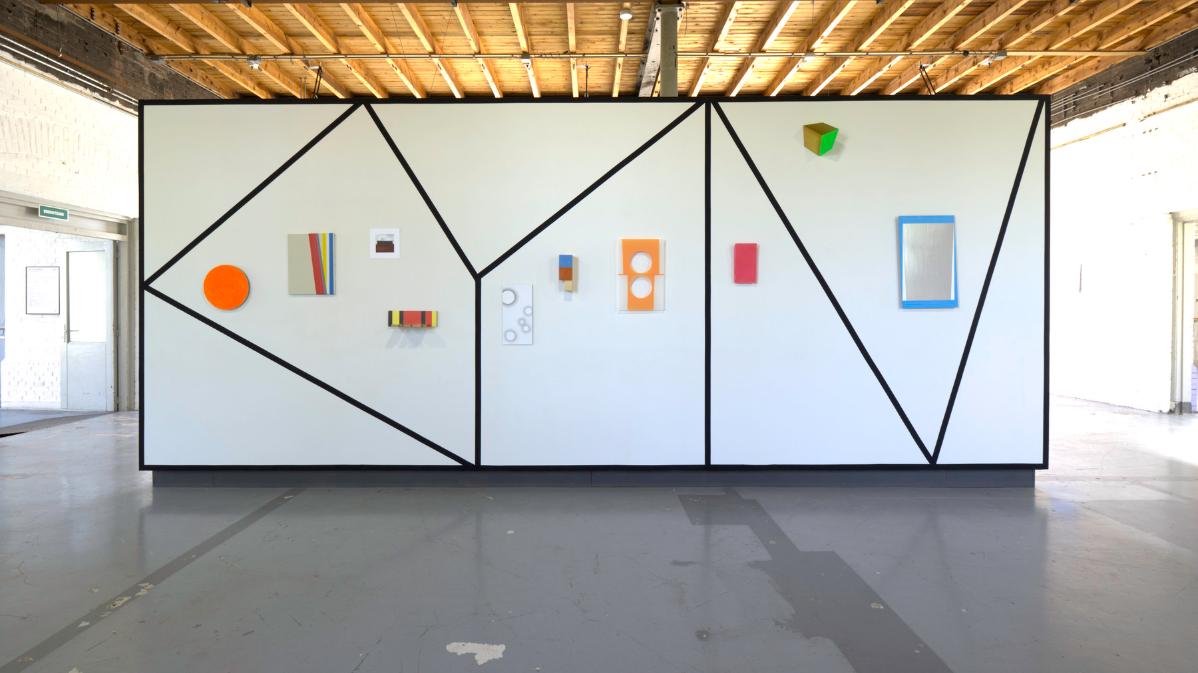 Kyiv Assemblage No.7 -Solidarity, 2022. Contents: Daniel Göttin: Kyiv Tape Leiden 2022; from left to right: Sarah Keighery, Billy Gruner, Richard van der Aa, Peter Holm, Iemke van Dijk, Kevin Finklea, Mary Schiliro, Werner Windisch, Henriëtte van 't Hoog and Guido Winkler. All details, click here
© Copyright EST art foundation